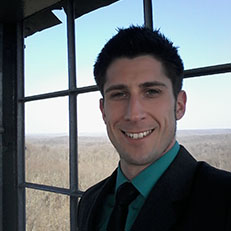 Email:

jamesbchem@gmail.com
James is a former research assistant with the Indiana Clean Lakes Program (Summer 2016). In addition to performing field sampling, he assisted on the auto-analyzer work for sample nutrient content. 
James worked as a Hydrologic Technician and Crew Leader for the U.S. Forest Service in Salmon, Idaho in Summer 2017. James graduated from Grand Valley State University in 2012 with a B.S. in Chemistry and a B.A. in Russian Studies. James is currently pursuing an M.S.E.S. at Indiana University with a focus on Environmental Chemistry, Toxicology, and Risk Assessment. Following graduation in December 2017, James intends to pursue work on remediation of metals contamination in rivers and streams. 
In his free time, James enjoys whitewater kayaking, rafting, hiking, camping, and cooking.